Let's all savor a wide variety cuisines available in Cafe BLD
International Dinner Buffet
THE WAIT IS OVER!
Craving for fresh seafood on ice? Don't worry we have got you covered with our INTERNATIONAL BUFFET featuring local & international delights, seafood creations, sumptuous desserts and many more.
DINNER | 6:30 PM to 10:00 PM
Every Wednesday and Thursday at RM80 nett
Every Friday and Saturday at RM98 nett
50% 𝙤𝙛𝙛 𝙛𝙤𝙧 𝙘𝙝𝙞𝙡𝙙𝙧𝙚𝙣 𝙖𝙜𝙚𝙙 6 𝙩𝙤 12 𝙮𝙚𝙖𝙧𝙨 𝙤𝙡𝙙
Your health and safety is important to us, we are following the highest standards in health, hygiene and social distancing protocols.
Classic Afternoon Tea
RM 78 per set for two persons
Available daily starting from 2 PM to 5 PM, our CLASSIC AFTERNOON TEA comes with a tiered tray of dainty degustation, including freshly prepped sandwiches, scones, pastries and savories.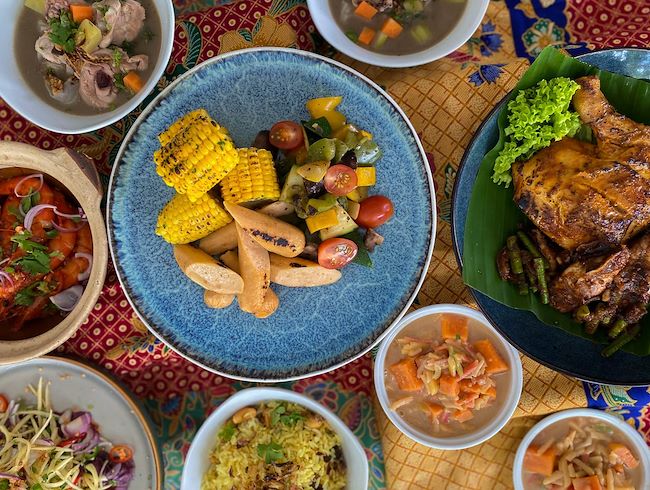 Asian Barbecue
RM 68 for 2 persons
Thai Mango Salad
Malay-Style Spiced Clear Chicken Soup
Percik Barbecue Chicken, Spicy Peppery Beef, Sambal Squid, Sweet Chili Prawn and Sauteed Sausages
Baked Cheese Corn on the Cob with Vegetables
Lemongrass Corn Rice
Bubur Cha Cha (Nyonya Coconut Milk Desert)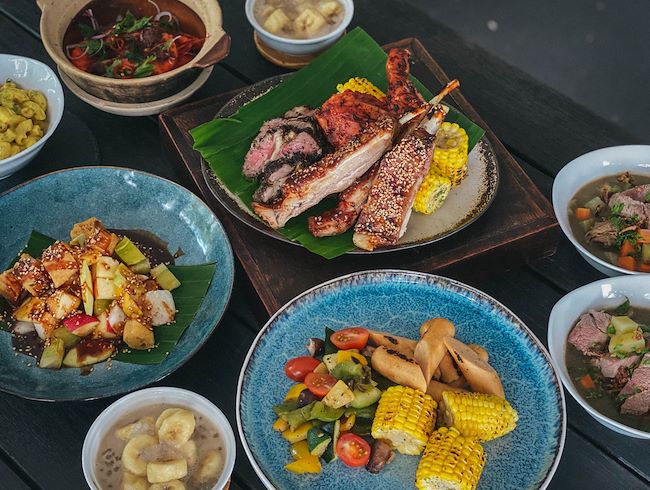 Asian Street Food
RM 68 for 2 persons
Nyonya Rojak Buah and Fried Chinese Bread Sticks
Malay-Style Spicy and Sou Clear Beef Soup
Chicken Tikka, Spicy Peppery Beef, Sambal Prawn, Mongolian Lamb Cutlets and Sauteed Sausages
Herbs Roasted Corn and Vegetables
Orange Cheddar Cheese Macaroni
Pengat Pisang with Pearl Sago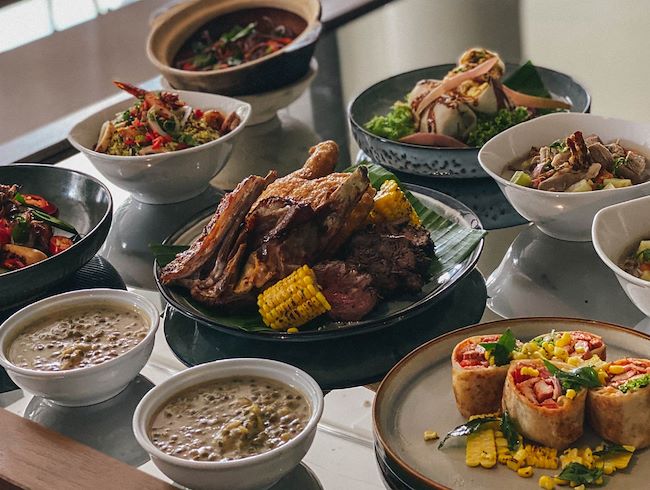 Asian Hawker Food
RM 88 for 2 persons
Nyonya Popiah Basah with Crispy Peanut Crumbs
Malay-Style Spiced Lamb Soup
Crispy Chicken, Spicy Peppery Beef, Sambal Prawn, Smoked Barbecue Lamb Cutlets, Spiced Turmeric Squid and Sauteed Sausages
Masal Chicken with Cheese Tikka Roll
Black Pepper Seafood Fried Rice
Pengat Durian with Pearl Sago and Mung Beans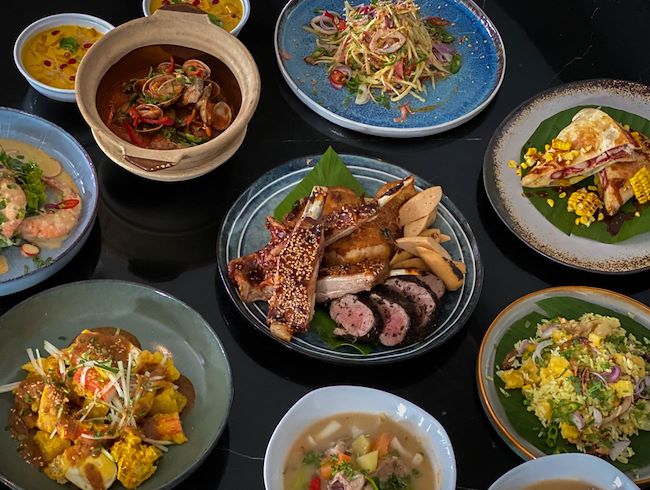 Asian Premium Food
RM 98 for 2 persons
Rojak Pasembor with Sweet Spicy Potatoes Gravy
Spicy Ocean Seafood Salad with Pomelo Pomegranate
Siames Coconut Milk Chicken Mushroom Soup
Crispy Ayam Penyet, Spicy Peppery Beef, Smoked Barbecue Lamb Ribs, Butter Curry Prawn, Nyonya Chili Clam with Sauteed Sausages
Chicken Char Siew Quesadilla
Fragrant Pineapple Seafood Fried Rice
Chilled Mango Soup with Pearl Sago and Pamelo